Read Blog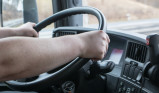 "How Higher Interest Rates Could Impact Wastewater Haulers"
Low interest rates encourage spending and investment in a time when few people want to part with their money or take on risk. In response to the financial crisis in 2008, the Federal Reserve cut its interest rate (Federal Funds Rate) to virtually zero. Thou...
Read More >>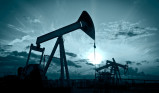 "Why Wastewater Treatment Could Save the World (and Money)"
The contents of municipal sewer systems don't just include (politely speaking) digested food. Vegetable oil, animal fats, and other oils from cooking also find their way from our kitchen sinks into the sewers, where they congeal into a greasy residue called "brown g...
Read More >>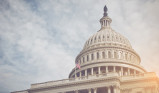 "Senate Passes Water Infrastructure & Wastewater Treatment Legislation"
As we move toward fall, the feverish activity of the summer months is drawing down. The days are shortening and the kids are back in school. Also returning from a long summer break is the U.S. Congress, which recently made headway on an impactful piece of legislation ca...
Read More >>
The Clear H2O Method
Assess

AWWT conducts preliminary assessments of your systems, facility, and processes to determine productive methods for wastewater removal, management, and treatment.

Control

Through a patented technology, AWWT will implement the most effective treatments based on our investigatory findings and your wastewater management needs.

Safeguard

Collectively we will achieve and maintain "green and clean" solutions through protection and management planning of your future wastewater treatment methods.