Read Blog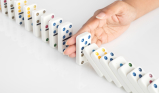 "Wastewater Treatment: The Story Behind the Headlines"
The word "contamination" is quite dramatic, and there always seem to be new reports of water contamination on the news. What most people don't know is that most drinking water contains at least some trace elements that would be harmful in large doses. The vast majorit...
Read More >>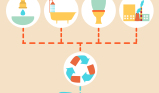 "Wastewater Treatment Helps Meet Energy and Water Scarcity"
Sludge may be one of the water industry's greatest unacknowledged issues, but it could also be its next profitable venture. Sewage enters a water treatment facility and two things come out the other end: clean, treated water and sludge. Wastewater treatment inevitably p...
Read More >>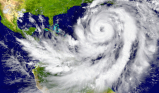 "Hurricane Season Remains Mild, but Risk Remains"
As the Gulf Coast observes the 10th anniversary of Hurricane Katrina, one of the deadliest hurricanes to touch US soil, we are reminded of the destructive power of mother nature and the need to prepare for the worst—even when experts say there's little chance for a ...
Read More >>
The Clear H2O Method
Assess

AWWT conducts preliminary assessments of your systems, facility, and processes to determine productive methods for wastewater removal, management, and treatment.

Control

Through a patented technology, AWWT will implement the most effective treatments based on our investigatory findings and your wastewater management needs.

Safeguard

Collectively we will achieve and maintain "green and clean" solutions through protection and management planning of your future wastewater treatment methods.