Read Blog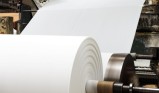 "Report: Wastewater Treatment in Pulp and Paper Industry a Game Changer"
It's been speculated that more than half the volume of all U.S. water pollution comes from industrial processes. Responsible for the lion's share of industrial pollution are water-intensive industries like pulp and paper manufacturers. Creating pulp from wood chips,...
Read More >>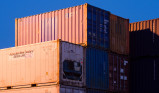 "Containerized Wastewater Treatment: the Basics"
Large-scale wastewater treatment operations face many challenges, and many of those challenges can be avoided or overcome by using a "containerized" approach. Containerized wastewater treatment plants are housed in pre-assembled shipping containers mounted with skid...
Read More >>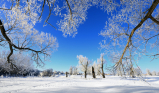 "2016 Winter Prediction and Winterizing Your Facilities"
Prediction for Winter 2016 If the Farmers' Almanac serves as any guide, the harsh winter of 2015 looks like it's going to make a repeat this coming year. Last year's temperatures were unseasonably cold, with 23 eastern states experiencing their coldest Fe...
Read More >>
The Clear H2O Method
Assess

AWWT conducts preliminary assessments of your systems, facility, and processes to determine productive methods for wastewater removal, management, and treatment.

Control

Through a patented technology, AWWT will implement the most effective treatments based on our investigatory findings and your wastewater management needs.

Safeguard

Collectively we will achieve and maintain "green and clean" solutions through protection and management planning of your future wastewater treatment methods.