Read Blog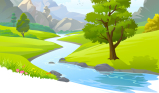 "New Clean Water Rule Benefits Business"
Despite the opposition from large corporations that pollute, many businesses are showing support of the new clean water rule that the Environmental Protection Agency (EPA) recently issued. With this new rule, appropriately titled the Clean Water Rule, the EPA is taking ...
Read More >>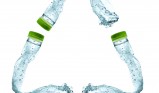 "Recycling H2O the Effect of Western Drought"
Most Americans living outside of California's drought-stricken zone have no idea what a guilt-inducing experience something as innocuous as taking your morning shower can be. To the relief of many, California has reversed its stance on recycling water and those who choo...
Read More >>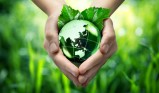 "Making the Grass Greener"
Water bottle company Aquafina found a way to help sustain the environment by creating the Eco-Fina bottle, a water bottle that uses 50% less plastic than regular plastic bottles. With the goal of being less dependent on plastic, Aquafina is just one example of businesse...
Read More >>
The Clear H2O Method
Assess

AWWT conducts preliminary assessments of your systems, facility, and processes to determine productive methods for wastewater removal, management, and treatment.

Control

Through a patented technology, AWWT will implement the most effective treatments based on our investigatory findings and your wastewater management needs.

Safeguard

Collectively we will achieve and maintain "green and clean" solutions through protection and management planning of your future wastewater treatment methods.