Read Blog
"What we can Learn from NYC's Water System"
Every day, over 1 billion gallons of water travels as far as 125 miles to reach New York City's taps. As the largest city in North America, New York needs lots of water. Lucky for us, the region is ideally situated downstream from 19 reservoirs that are fed by a v...
Read More >>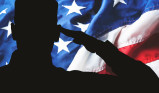 "How the Military Drives Innovation in Wastewater Treatment and Water Technology"
In honor of Memorial Day and the men and women who have made the ultimate sacrifice for our country, we would like to take a look at the critical role the military plays in water technology and water innovation. The military's can-do, get-things-done attitude...
Read More >>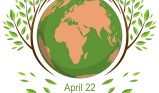 "Celebrate Earth Day by Joining the Water Conservation Movement"
Today is Earth Day and more than any other day, we reflect upon what we are doing for the environment and remind ourselves how important it is to preserve the planet's most precious resource – WATER.  We'd like to discuss the importance of water conservation, sha...
Read More >>
The Clear H2O Method
Assess

AWWT conducts preliminary assessments of your systems, facility, and processes to determine productive methods for wastewater removal, management, and treatment.

Control

Through a patented technology, AWWT will implement the most effective treatments based on our investigatory findings and your wastewater management needs.

Safeguard

Collectively we will achieve and maintain "green and clean" solutions through protection and management planning of your future wastewater treatment methods.