Read Blog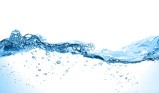 "Strange Bedfellows? Gas Companies & Environmental Groups Agree to Wastewater Standards"
A collaborative of natural gas companies, environmental groups, and NGOs joined forces in 2013 in order to set standards for the safe discharge of treated shale wastewater. The result was The Center for Sustainable Shale Development (CSSD), a group that has created impo...
Read More >>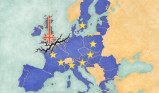 "Brexit's Impact on Crude Oil Prices May Surprise You"
Since mid-2014, excess supply cut crude oil prices nearly in half, bringing West Texas Intermediate (WTI) to below $30 a barrel in January of this year. In February, oil prices reached a turning point and prices have posted monthly gains ever since. That is, until Thurs...
Read More >>
"What we can Learn from NYC's Water System"
Every day, over 1 billion gallons of water travels as far as 125 miles to reach New York City's taps. As the largest city in North America, New York needs lots of water. Lucky for us, the region is ideally situated downstream from 19 reservoirs that are fed by a v...
Read More >>
The Clear H2O Method
Assess

AWWT conducts preliminary assessments of your systems, facility, and processes to determine productive methods for wastewater removal, management, and treatment.

Control

Through a patented technology, AWWT will implement the most effective treatments based on our investigatory findings and your wastewater management needs.

Safeguard

Collectively we will achieve and maintain "green and clean" solutions through protection and management planning of your future wastewater treatment methods.