Read Blog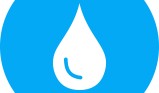 "Three Alternatives to Water-Intensive Fracking"
Few words illicit as impassioned responses as 'fracking,' otherwise known as 'fracturing'. Indeed, this natural-gas extraction method has become one of the most divisive topics in the United States today. Environmentalists are rabidly opposed to any and all type...
Read More >>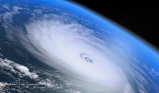 "Lessons Learned from Hurricane Patricia"
Hurricane Patricia slammed into the west coast of Mexico several weeks ago, breaking worldwide wind-speed records and becoming the most intense hurricane ever recorded in the Western Hemisphere in terms of barometric pressure. Though the storm astonished meteorologists ...
Read More >>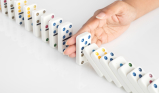 "Wastewater Treatment: The Story Behind the Headlines"
The word "contamination" is quite dramatic, and there always seem to be new reports of water contamination on the news. What most people don't know is that most drinking water contains at least some trace elements that would be harmful in large doses. The vast majorit...
Read More >>
The Clear H2O Method
Assess

AWWT conducts preliminary assessments of your systems, facility, and processes to determine productive methods for wastewater removal, management, and treatment.

Control

Through a patented technology, AWWT will implement the most effective treatments based on our investigatory findings and your wastewater management needs.

Safeguard

Collectively we will achieve and maintain "green and clean" solutions through protection and management planning of your future wastewater treatment methods.