Read Blog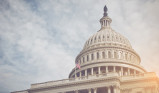 "Senate Passes Water Infrastructure & Wastewater Treatment Legislation"
As we move toward fall, the feverish activity of the summer months is drawing down. The days are shortening and the kids are back in school. Also returning from a long summer break is the U.S. Congress, which recently made headway on an impactful piece of legislation ca...
Read More >>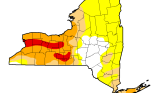 "An Answer to New York's Prayer for Rain?"
Water, you don't miss it until it's in short supply. Rainfall has been exceptionally scarce across the tri-state area for the past several months, and government officials in New York, New Jersey and Connecticut are growing concerned about how the lack of ...
Read More >>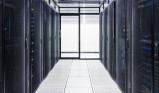 "Recycled Wastewater: Good Enough for Apple, Inc."
Besides discussing many innovative wastewater treatment methods on this blog, we also like to look at ways that wastewater is put to use. From brewing beer to watering crops, wastewater can be put to use in numerous applications in a wide variety of industries. Now, tec...
Read More >>
The Clear H2O Method
Assess

AWWT conducts preliminary assessments of your systems, facility, and processes to determine productive methods for wastewater removal, management, and treatment.

Control

Through a patented technology, AWWT will implement the most effective treatments based on our investigatory findings and your wastewater management needs.

Safeguard

Collectively we will achieve and maintain "green and clean" solutions through protection and management planning of your future wastewater treatment methods.