Why Wastewater Treatment Could Save the World (and Money)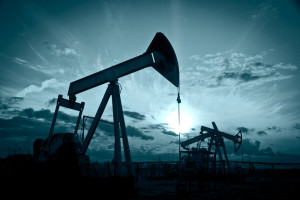 Posted : September 29,2016
The contents of municipal sewer systems don't just include (politely speaking) digested food. Vegetable oil, animal fats, and other oils from cooking also find their way from our kitchen sinks into the sewers, where they congeal into a greasy residue called "brown grease". Sounds unappetizing, right? Well, one man's trash is another man's treasure.
Extracting Fuel from Wastewater
The value of brown grease is that it can be turned into a fuel, according to a chemistry professor at Medgar Evers College in New York. Wastewater treatment methods have evolved to the point where oil can be extracted from wastewater produced by the oil and gas industry. The reclaimed oil is then sold. AWWT has done this for years as a part of our mission to reduce waste and protect the environment. But what's being proposed by professor Lawrence Pratt is somewhat different and more experimental.
The plan is backed by the National Science Foundation, and the process, called Pyrolysis, is designed to break the brown grease into smaller molecules by heating it in an oxygen-free environment so it doesn't burn. The end result is a commodity similar to gasoline that could be used to run an internal combustion engine in a car or a heater in a home or business.
The Promise of Innovative Wastewater Treatment
Because a single wastewater treatment plant can collect as much as 15,000 tons of brown grease a year, roughly 2.5 million gallons of fuel could be produced. Pyrolysis is just another example of the groundbreaking research underway in the field of wastewater treatment. Besides its potential to reduce the consumption of fossil fuels, it could also present an opportunity for businesses and consumers to save money at the pump and on their utility bills.
Oil Prices Rise, Could Go Higher
The price of oil has rebounded over the last several months, and on October 4th it hit a 3-month high above $50 a barrel. If the much-discussed OPEC production cut is implemented, higher oil (and therefore gas) prices could be here to stay.
The Clear H2O Method
Assess

AWWT conducts preliminary assessments of your systems, facility, and processes to determine productive methods for wastewater removal, management, and treatment.

Control

Through a patented technology, AWWT will implement the most effective treatments based on our investigatory findings and your wastewater management needs.

Safeguard

Collectively we will achieve and maintain "green and clean" solutions through protection and management planning of your future wastewater treatment methods.
REQUEST A FREE ASSESSMENT
Read blog

"San Francisco Wants To Lead The Future In Water And Wastewater Resources"
Few organizations are in a better position to affect our approach to c...
Read More >>

"Harvey Leaves Challenges In Texas, From Drinking Water To Rent Payments"
Harvey is finally out of the picture — but the storm's dev...
Read More >>

"The Water Cycle"
Earth's water is always in movement, and the natural water cycle, also...
Read More >>